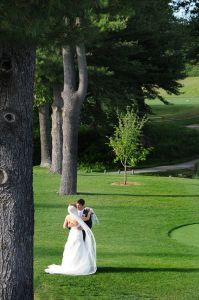 Being the best means being recognized as the best! We strive for the highest level of excellent with every event we host. And it shows! My Nashua Wedding is proud to be featured in Cardinal Bridal's Top 5 Destination Wedding Venues in NH!
Check out what this bridal blog is saying about us:
If you are finding a dreamy wedding destination and checking remote places, there is just an apt destination within your reach if you are a US resident; it is New Hampshire! The Granite State is also flowery with a mind-blowing colorful carpet of wildflowers, sweet with plenty of "sugar shacks" making maple syrup, shiny with some of Northeast's cleanest lakes, and has countless other features which will make you feel like patting yourself for choosing it as your wedding destination. But most importantly, it is full of just the right wedding atmosphere with an abundance of wedding venues. Wedding venues in NH are outstanding, so much that you will feel like holding wedding again and again! Let's take a look at some of the beautiful wedding venues in NH.

Founded in 1916, Nashua Country Club is a historic venue – just perfect for your big day. Its grand ballroom has a massive capacity of 200 and offers stunning views of finely lush green manicured grounds. Natural light streams in from three sides giving your ceremony an auspicious and glorious feel. The classic ballroom makes a perfect spot for a wedding reception. With floor to ceiling windows, beautiful hardwood floor and breathtaking views of swimming pool and golf course, this ballroom gives you a true New England atmosphere. Nashua Country Club offers contemporary wedding catering featuring lip-smacking presentation, fast and personal service, endless event space and a personal coordinator too.
We could hardly have said it better ourselves! Thanks Cardinal Bridal!
Critics can be tough to please, but we knew we'd pass muster! Nashua Country Club really is the perfect NH wedding venue, destination wedding or not! Drop us a message to get information on pricing & availability.